Accounts of Chemical Research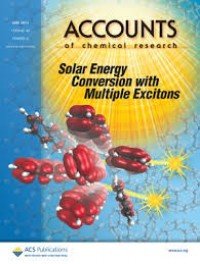 ISSN: 0001-4842
Journal Home
Accounts of Chemical Research
Q1
Unclaimed
American Chemical Society
United States
Unfortunately this journal has not been claimed yet. For this reason, some information may be unavailable.
Accounts of Chemical Research presents short, concise and critical articles offering easy-to-read overviews of basic research and applications in all areas of chemistry and biochemistry. These short reviews focus on research from the author's own laboratory and are designed to teach the reader about a research project. In addition, Accounts of Chemical Research publishes commentaries that give an informed opinion on a current research problem.

Accounts of Chemical Research focuses its scope in these topics and keywords: applications, chemical, aerosol, spray, oceans, chemistry, properties, dynamic, atmosphere, structure, ...
Open Access Policy: Open Choice
Price
3678 €
Gold OA
-
Green OA
0 €
Non OA
Metrics
8,454
SJR Impact factor
395
H Index
250
Total Docs (Last Year)
991
Total Docs (3 years)
16284
Total Refs
20471
Total Cites (3 years)
967
Citable Docs (3 years)
20,90
Cites/Doc (2 years)
65,14
Ref/Doc
Best articles